SAC Teeth Guards are designed for patient safety and versatility!
They are constructed of atraumatic, pliable, non-toxic, latex free, vinyl plastic.
SAC Teeth Guards can be used on either upper or lower teeth, or as pairs.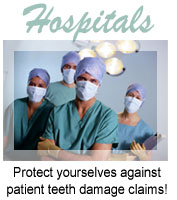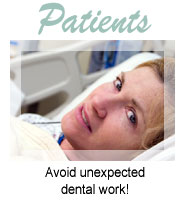 SAC Teeth Guards are designed to:
Comfortably accommodate shape and size of variations in both adult and adolescent teeth!
Provide minimum bulk to allow maximum laryngoscope working space!
Avoid soft tissue trauma of intraoral structures, such as the frenulum.
Maintain position independently and coapt snugly against the teeth with laryngoscope pressure.
Provide an air passage between opposing guards when teeth are clenched.
Prevent intermeshing of opposing guards.
Provide economical single use protection.
Eliminate latex sensitivity concerns due to latex free construction.
SAC Teeth Guards are not to be used over sores or soft tissue inflammation.
Sterilization Methods: Ethylene Oxide Gas or Cold Chemical Solution.
---
SAC Teeth Guards, SUPERIOR AUTOCATHETER ENTERPRISES

2137 Vermillion Street, Suite 250, Hastings, MN 55033 Phone 651.437.7704 Fax 651.437.3277

1-800-243-1467
www.SACGuards.com
Email
© 2021 SAC Teeth Guards - Website Design © 2021 Robyn Stoner